The Combinations Alliance aims to increase the number of novel treatment options available to people with cancer through academic – industrial collaboration that would otherwise unlikely be realised. This Cancer Research UK model utilises the Experimental Cancer Medicine Centres (ECMC) Network expertise to pursue the potential of novel agents in combination, including cancers of high unmet need and radiotherapy combinations, areas not traditionally supported by industry. It is aligned with Cancer Research UK's vision to bring forward the day when all cancers are cured.  
RESEARCHERS

Need support in translating your early phase combination idea into a clinical trial? We can support you bring your early phase combination idea to clinic.
INDUSTRY

Keen to broaden your portfolio with novel combinations? We can connect you to an expert academic early phase network.
Title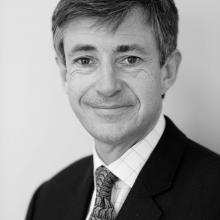 The Alliance facilitates access to world class scientists and medical centres and, importantly, creates an opportunity to explore combinations with some of the most promising investigational compounds currently in development. Being part of the Alliance significantly expands our potential to deliver transformative therapies to patients with many types of cancer.
Robert Forrester, Verastem