Interview with Hannah Brown, ECMC Programme Office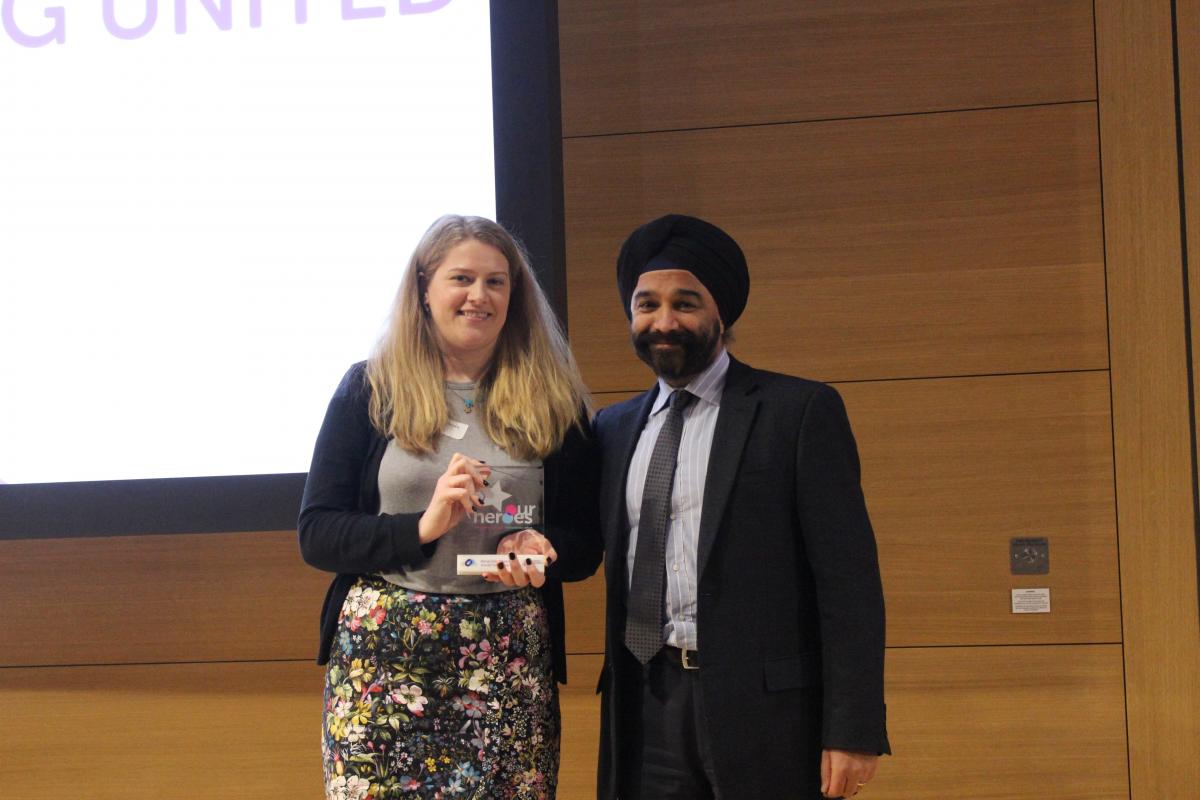 Hannah Brown, Project Officer in the ECMC Programme Office can now add a new title to her name: Cancer Research UK's 'Our Heroes' 2016 Winner.  Her desk is still littered with congratulatory cards, bouquets, a golden crown, and photographs of her receiving her award from CEO, Sir Harpal Kumar - it is apparent that those around her are still celebrating.
In the nominations for the 'Most United' Award, Hannah's colleagues were quick to praise her work ethic: "Hannah is one of those people who does amazing work but does it with equal composure and with very little fuss. You can always count on her, she is the perfect team member."
Having worked in the team for six years, Hannah's role includes supporting the Research Nurse and Quality Assurance Network Groups and the Patient and Public Involvement Group. She works with staff based in the ECMCs to identify training needs and areas where they can share best practice, and oversees key projects.
In addition, Hannah prepares for and organises Network meetings. "Unsurprisingly, my favourite event in the ECMC calendar is the Annual Network meeting," said Hannah. "It's a fantastic opportunity for everyone involved in the Network to come together to acknowledge and celebrate the great work that they are doing."
"I'm usually manically running around so it's great to see people that I normally just speak with via email or teleconference during the rest of the year. I'm looking forward to next year's meeting as we will be celebrating the 10th anniversary of the ECMC Network and therefore have a few ideas bubbling away to hopefully make it an extra special day."
"Hannah typifies being united, and she does this with professionalism, good humour and expertise – she is a 'Hero' every day!"
Upon receiving the award at The Francis Crick Institute, Hannah said: "I was extremely flattered – as my Mum said, it's nice to be recognised by people who aren't your family! The whole of the ECMC team have been so lovely and supportive throughout the whole process."
As the longest serving member of newly named ECMC Programme Office, Hannah witnessed the growth of the Network over time. "It's definitely become more of a network rather than a group of sites working in the area of experimental cancer medicine."
"All different types of staff now seem to recognise the value of working together across the whole of the Network. At all the meetings and events that we organise the delegates really relish the opportunity to network and share ideas and ways of working."
Looking forward into the next five years: "The Network has many strengths but the one that I will always want to talk about is the research nurses. I think they are all amazing and the work that they do is so inspirational. They are the ones delivering the new treatments to patients and supporting them through a very difficult time."
Quick fire round: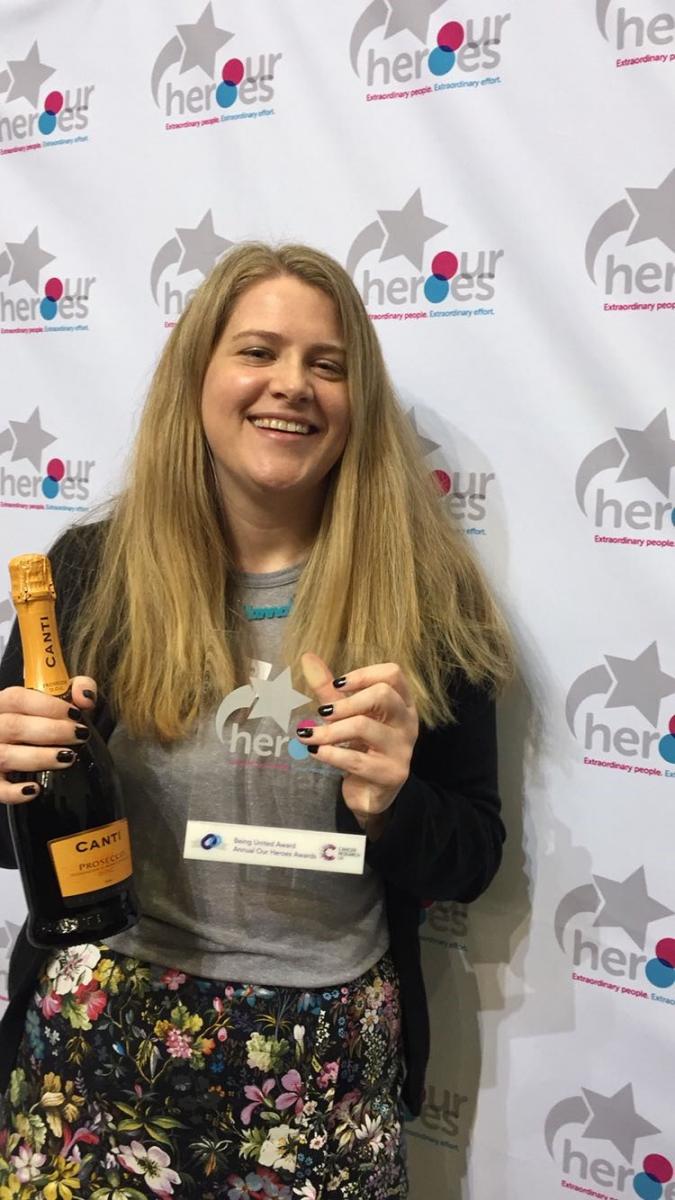 Who is your role model and why? Amy Poehler is definitely one of them; she's obviously hilarious and seems pretty fearless. I'd love to live my life a bit more like she does.
What's the best piece of advice you've been given? It's more something to live by, but some wise words from Levon Helm (of The Band) are: If you pour some music on whatever's wrong, it'll sure help out.
Who would play you in a movie of your life? I'm going to say Sharon Horgan – if I could just wear her outfits from Catastrophe and pretend that's how I dress, I'd be happy!