Facilities/Translational Research
Technology/equipment available within the centre
A CT PET scanner
MRI for vascular permeability studies.
Radioisotope localisation studies, antibody and peptide labelling for therapy.
Technologies for micro array analysis for CGH, micro RNA cDNA.
High throughput proteomics.
Structural and kinetic analysis of HLA class I/peptide and CD1d/glycolipid interaction to optimise T and NKT cell responses.
ECMC funding provides infrastructure support for early phase and translational research.  From the ECMC Oxford portfolio, the following trials have been carried out.
Trial activity between 2012-2015: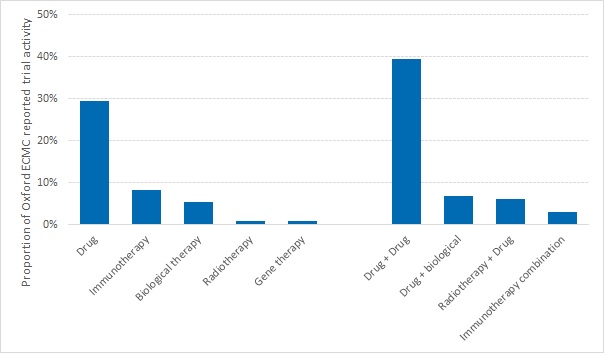 Trial by disease type between 2012-2015: