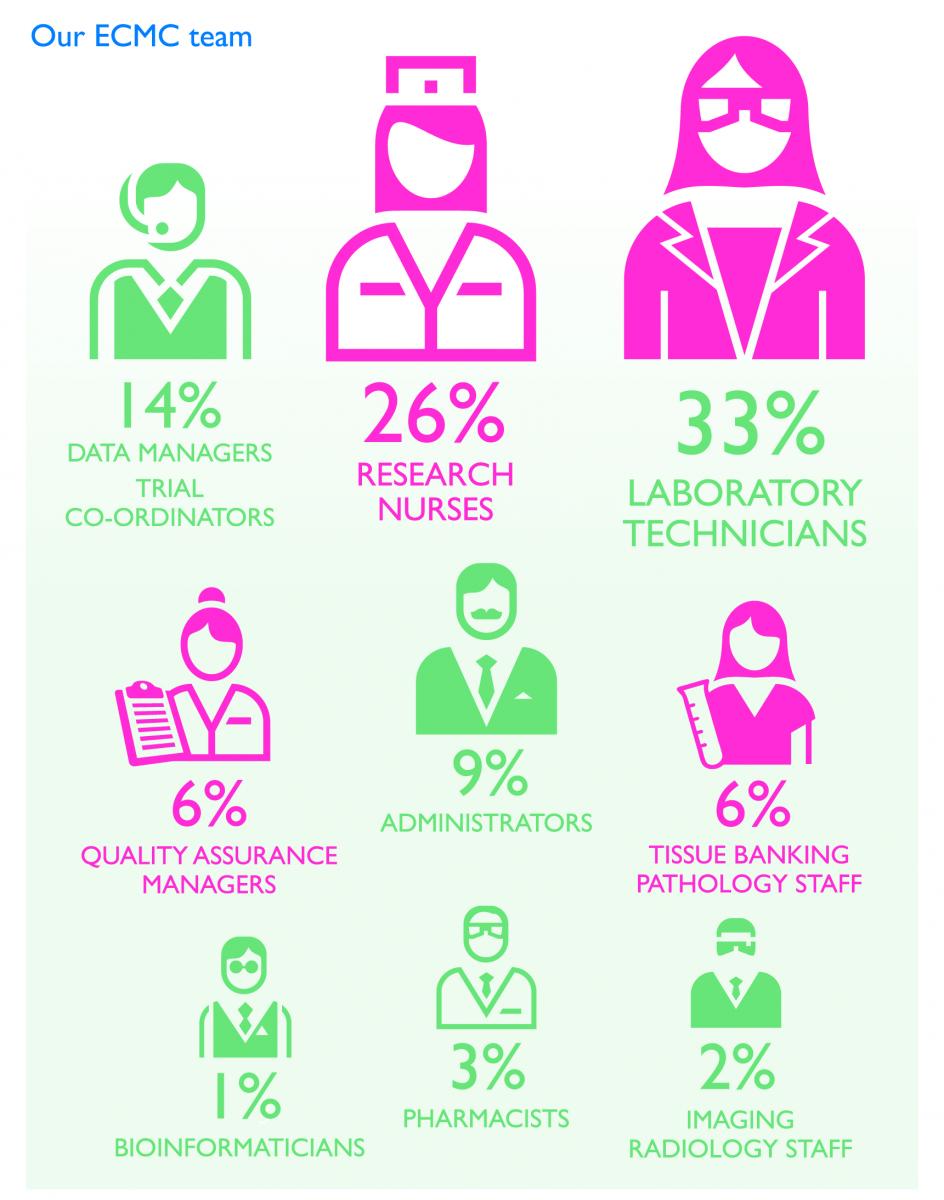 The ECMC team is made up of a skilled team of professionals across the laboratory-based and clinical fields.
Our people bring passion, commitment and world-leading expertise to the early phase cancer research conducted within the ECMC Network.
Since 2007, the ECMC initiative has committed over £100 million of research infrastructure.
This funding supports over 200 staff members involved in early phase trials and translational research, including data managers, trial coordinators, research nurses, laboratory technicians, quality assurance managers, administrators, tissue banking pathology staff, bioinformatics, pharmacists and imaging pathology staff.
These experts play a key role across the cancer research pathway to ensure that research is delivered to the highest standard.
ECMC investigators are experienced in:
All cancer types, including breast, melanoma, prostate, lung and haematological cancers
Designing and delivering early phase trials in new agents, including drugs, biologics and radiotherapy
Designing and delivering trials involving combinations of therapies
The stratification of patients
Developing and evaluating biomarkers and companion diagnostics
Conducting studies to the highest regulatory requirements