During 2014/15, over 2,500 patients were recruited onto trials supported by the ECMC Network.
The ECMCs trials listed here are looking for help in speeding up patient recruitment through referrals and/or opening at additional sites.  If you would like to have a trial included in this list please contact the ECMC Programme Office on ecmcadmin@cancer.org.uk.
Visit CancerHelp for patient information on any of our studies.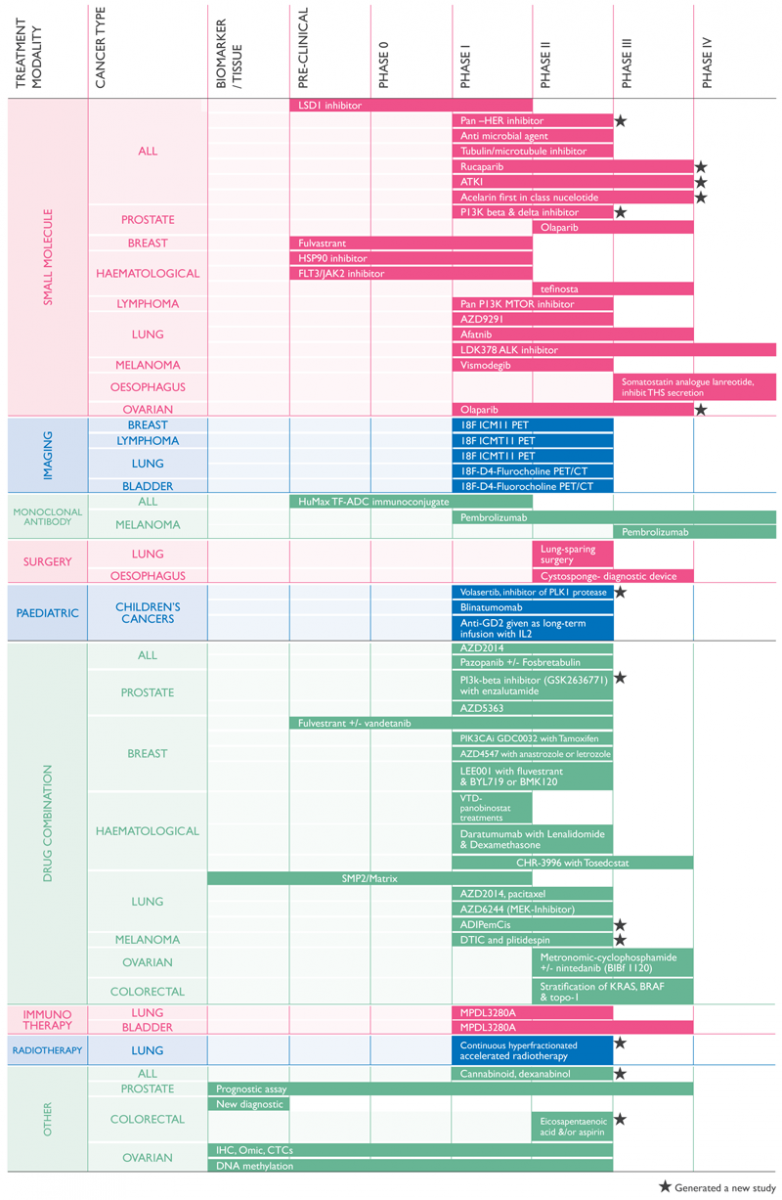 ECMC trial status in 2014/15, taken from the
ECMC Highlights Booklet 2014/15
. Artwork by
Design is Good
.