Experimental Cancer Medicine Centres (ECMC) researchers are world-leading scientists and clinicians who drive the discovery, development and testing of new treatments to combat cancer. The funding supports over 200 staff involved in early phase trials and translational research.
The ECMC network is uniquely placed to help industry develop the cancer drugs of the future, bringing together an unrivalled team of world-leading clinical experts, working collaboratively to deliver early phase clinical trials.
Innovating for people affected by cancer is at the heart of what we do. We owe huge gratitude to the people who take part in early phase trials, helping to ensure that discoveries that are made in the laboratories of the ECMCs become treatments of the future.
Our Centres
The ECMC network is made up of 17 adult centres and 12 paediatric locations across the UK. Search here to find the centre or research specialism you are looking for.
ECMC Network

Each Experimental Cancer Medicine Centre (ECMC) has unique and world-leading expertise within early phase clinical research. Collaboration across the ECMC Network gives us the edge in generating new treatments for cancer.
"I'm a point of contact for the patient throughout their time on the trial and I coordinate their care in line with the protocol and their needs. I enjoy working closely with patients and being able to spend time with them, building a relationship. And I also have to say it is reassuring to work within a great team, as there is always peer support and someone to turn to for advice and support."
Nicola Griffin Teall, Research Nurse, Leicester ECMC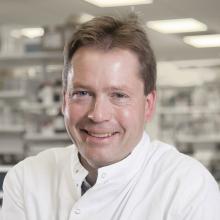 "I am a clinician scientist by training, with experience in both basic laboratory and trials-based research, particularly in early phase clinical studies. For me, the ECMC Network is the mechanism for scientists, trialists, and clinical scientists, such as me, to help move science forward from lab to clinical trials and ultimately improve patient care."
Professor Richard Kennedy, Lead, Belfast ECMC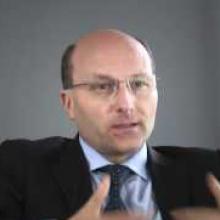 "The ECMC Network has been instrumental in organizing a cadre of high calibre early phase clinical research centres. I have noted a significant improvement in study setup, recruitment and reporting timelines which has reinstated the competitive position of the UK in clearly a global competitive market for early clinical trials."
Professor Andrew Hughes, Vice President, Oncology Clinical Innovative Medicines, AstraZeneca.