Launched in 2007, the network is funded through a joint investment from Cancer Research UK, the Little Princess Trust, the National Institute for Health Research in England, and the Health Departments for Scotland, Wales, and Northern Ireland. Since then about £150 million of ECMC funding has been supporting staff members across the UK.
The ECMC Network is made of up 17 adult centres and 12 paediatric locations. Each has unique capabilities, with world-leading expertise, yet it is collaboration that gives the Network the edge in research excellence.

The ECMC Programme Office is the team that works to support the network and encourage growth and collaboration between the 17 adult centres and 12 paediatric locations.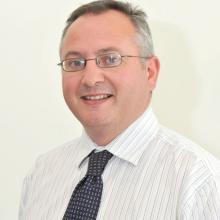 The collaborative nature of the research emphasises the importance of a bench to bedside continuum linking the researcher and the clinician, with the patient at the centre of this process
Professor David Waugh, Join ECMC Lead, Belfast
Annual Reports
The ECMC Network publishes an Annual Report for every financial year. Read the past reports here.