The ECMC Network supports some of the best science and experimental therapeutics at the forefront of cancer reseach in the UK.  It aims to act as an efficient and effective network that will assist in the delivery of early phase cancer studies between research partners to enable faster and more personalised patient benefit.
In 2014/15 alone, 214 new trials were reported within the adult network, showing that our adult centres are able to work across a variety of treatment modalities and disease sites. 
Through collaboration and teamwork within the community, the ECMC Network's vision is to bring together world-leading laboratory and patient-based clinical research to build a UK-wide network of clinicians and scientists.
There are 18 adult centres distributed throughout the UK, as listed below.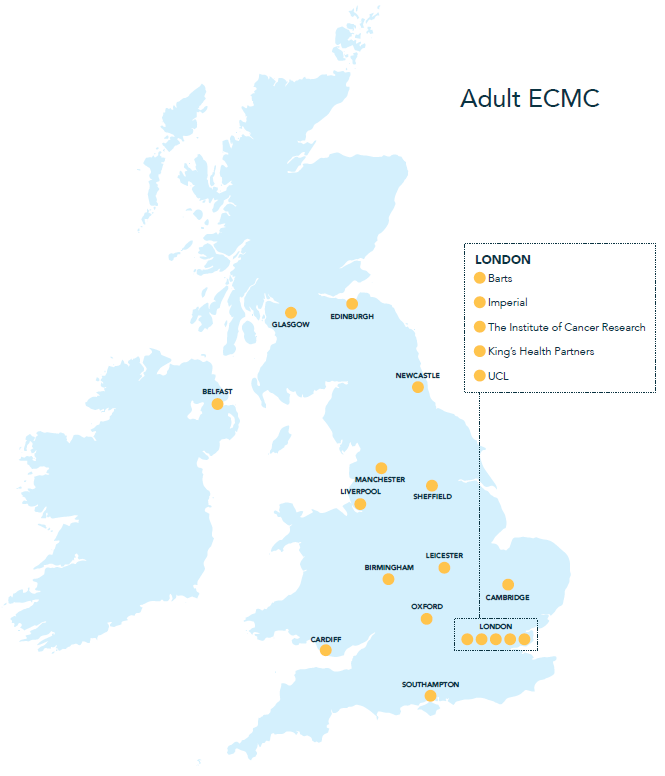 Map of ECMC supported trials, taken from the
ECMC Impact Report
We're delighted that our ECMC Network has been able to support this important initiative...and that patients can continue to reap the benefits from the world-class research taking place in the UK
Prof. Peter Johnson, CRUK