The ECMC Network was launched in 2007 through a joint investment from Cancer Research UK, the Little Princess Trust, the National Institute for Health Research in England and the Health Departments for Scotland, Wales and Northern Ireland. Since then, around £150 million of ECMC funding has been supporting staff members across the UK. 
The ECMC Network aims to act as an efficient and effective network that will assist in the delivery of early-phase cancer studies between research partners to enable faster and more personalised patient benefit. Through collaboration and teamwork within the community, the ECMC Network aims to bring together world-leading laboratory and patient-based clinical research to build a UK-wide network of clinicians and scientists. 
Our vision is to build a truly collaborative, internationally competitive national network of early-phase experimental cancer medicine centres, translating the most promising innovations from the academic and industry sectors into the cancer medicines of tomorrow.
The ECMC Network is made up of 17 adult and 12 paediatric locations across the UK. The foundation of each ECMC is a partnership between the local NHS Trusts and the University, bringing together university-based health researchers with hospital-based clinical staff and researchers. The ECMC Network works closely with other research networks across all four countries of the UK, CRFs, CRNs and BRCs. 
Each centre has unique and world-leading expertise within early phase clinical research. Collaboration across the ECMC Network gives us the edge in generating new treatments for cancer.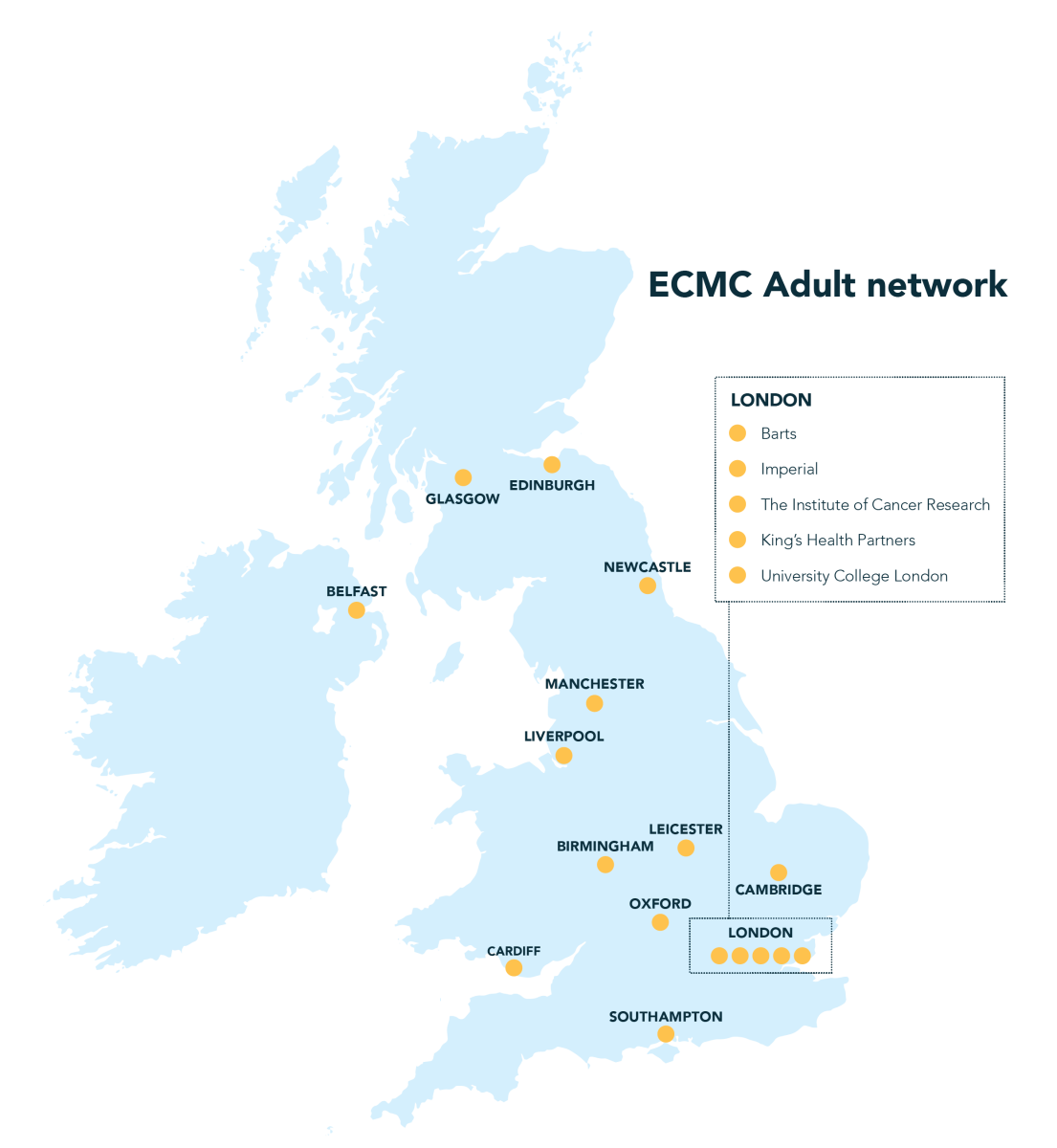 We're delighted that our ECMC Network has been able to support this important initiative...and that patients can continue to reap the benefits from the world-class research taking place in the UK
Prof. Peter Johnson, CRUK