National Lung Matrix Trial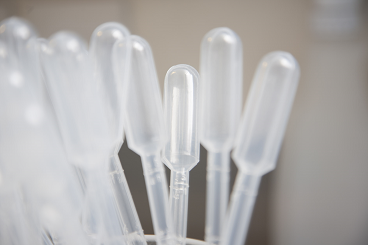 The National Lung Matrix Trial is the largest precision medicine trial in non-small cell lung cancer globally, and is pivotal in developing novel therapies for patients with this devastating disease. It is a clinician-led collaborative study between the University of Birmingham, Cancer Research UK, Astra Zeneca and Pfizer. The trial is sponsored and coordinated by University of Birmingham's Cancer Research UK Clinical Trials Unit (CRCTU), with Professor Gary Middleton leading as Chief Investigator.
Around 42,000 people are diagnosed with lung cancer in the UK every year, with around 35,000 deaths from the disease.  The trial will target specific types of cancer by investigating the genetics of each tumor and how it responds to a wide variety of drugs.  If this study is effective, the same personalised approach may be used for other cancer types.
Professor Gary Middleton, chief investigator based at the Cancer Research UK Clinical Trials Unit in Birmingham, said: "This is one of the largest ever personalised medicine trials in any cancer, one which attempts to match the right treatment to the right patient based on an in-depth understanding of what makes their own cancer cells grow and survive."
"For our patients, it's a tremendous opportunity to access a wide-range of therapies tailored specifically to their particular type of lung cancer. For people caring for lung cancer patients in the UK, it's exciting to be able to offer these treatments to patients when they're still at a very early stage of clinical development."
"With this Matrix trial, cancer medicine in the UK now becomes a key global player in the search for more effective targeted therapies for people suffering from this devastating disease."