JING: Training the Next Generation 2019
In January 2019 we held the seventh annual Junior Investigator Network Group (JING): Training the Next Generation event.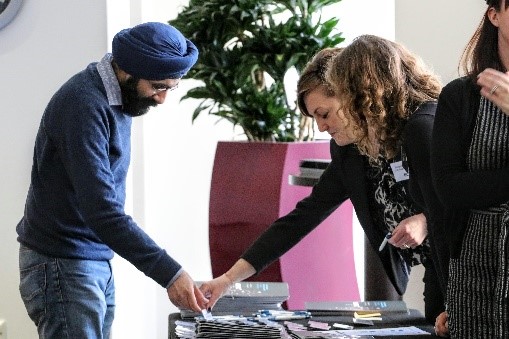 Over 100 people from across the ECMC network came to the two-day residential meeting in Cardiff, to learn more about early-phase trial design.
JING supports junior investigators across the ECMC network from early in their career right through to becoming independent researchers. The event brings together trainees from clinical and non-clinical disciplines and gives them the opportunity to network with, and learn from, experienced members of faculty and each other.
"The event was a perfect size for productive discussions without people getting lost in the crowd," said one of the attendees.
The format uses a mixture of teaching presentations and more informal, discussion-led workshops. Day one kicked-off with presentations on statistics, immunotherapy, working with the MHRA, pathology, and interacting with industry.
On day two we opened with a session on involving people affecting by cancer in your research, run by the Cancer Research UK Involvement team. For the rest of the day, delegates broke into groups, where trainees presented their study ideas and received feedback and input from faculty members and their peers.
According to a trainee, "The format was brilliant. The mix of up-close and personal sessions with larger presentations made me feel involved from the start."
The patient and public involvement session was highly regarded, with praise for the lay summary workshop. "It was great to have it led by a patient rather than an academic," said one delegate.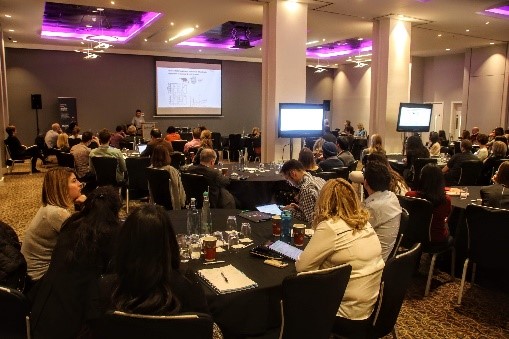 Thank you to everyone who contributed their time and efforts to making the event a success. In the words of one delegate: "Every single contributor was approachable, friendly and outgoing."
If you'd like to be more involved in the JING – there is currently a call out for new members to join the steering committee. For further details please contact Hannah Brown (Project Manager): hannah.brown@cancer.org.uk
Find out more about JING.