Interview with Lauren Butler, Liverpool paediatric ECMC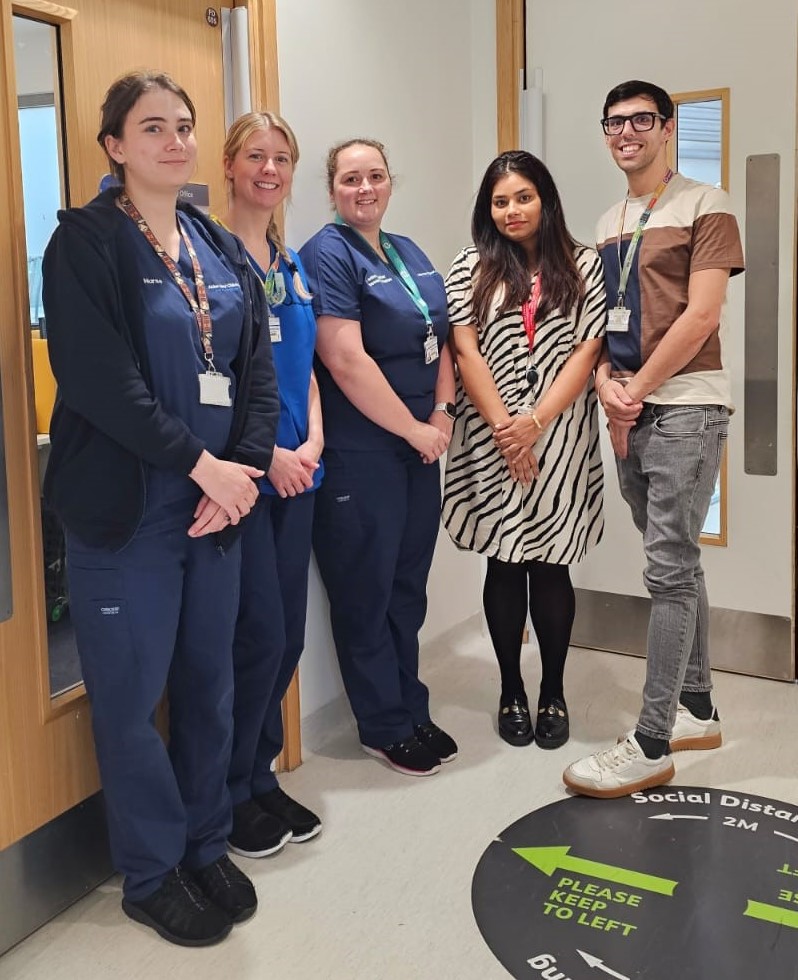 This childhood cancer awareness month we spoke with children's oncology research nurse, Lauren Butler and her team at Alder Hey (Liverpool paediatric ECMC) who told us why she chose to focus on paediatric oncology, what some of the opportunities are in the role and the team's proudest achievement.
What is your role and which ECMC do you work at?
I am a children's oncology research nurse with the ECMC in Liverpool.
Why did you become a paediatric research nurse?
I have always had an interest in clinical research, and a need to know the evidence behind a plan of care for a patient, so I spend a lot of time looking things up! Therefore, when a research nursing role in my area came available, I was desperate to give it a try. Working within research highlighted that we can't improve care for our children and their loved ones without their help with clinical trial participation. Survival for children's cancers continues to improve with research, and the chance of survival has more than doubled in the UK since the 1970s, highlighting the importance of research for our patients. I am passionate about continuing to improve the care we can offer to children and their loved ones, and research nursing allows me to support this.
September is Childhood Cancer Awareness Month, what do you see as the biggest opportunity and biggest challenge in your role and in paediatric oncology?
A big opportunity in oncology research nursing is now nurse-led research, allowing us as nurses to carry out research we feel is important for our patients and for their nursing care. Further to this, the DETERMINE trial will open at our site shortly, which may give some of our children targeted options for treatment of their cancer that could give them another treatment option or improve chances of survival. On the other hand, a challenge that remains in research is ensuring all children and their families who are eligible for a trial can take part if they wish, regardless of finances, language, travel difficulties and other barriers to participation. Further to this, finding ways to discuss research without overwhelming families during a period with a lot of information can be a challenge.
As a recent new member of the ECMC Research Nurse steering committee what are you hoping to achieve with the group?
I hope the research nurse steering committee allows us as research nurses to share ideas across children and adults, UK wide, to improve practice for our patients and enable and support nurses to carry out their own research. I am also looking forward to preparing training for nurses new to early-phase research, which I think will be really helpful for those coming in. It's also great to be able to discuss ideas and tips with other ECMC research nurses, to see what works for others and what might work at our site.
Finally, what are you most proud of about your work in paediatric oncology?
We as a team said here at Alder Hey that we are proud of being a small contributer to a wider group of professionals all with the same goal of improving the care for children with cancer all over the world. It is so great to be able to support our patients and their loved ones and get to know them as we support them through our trials, and hopefully make a difference in their cancer journey and for children in the future.