JING: Training the Next Generation 2022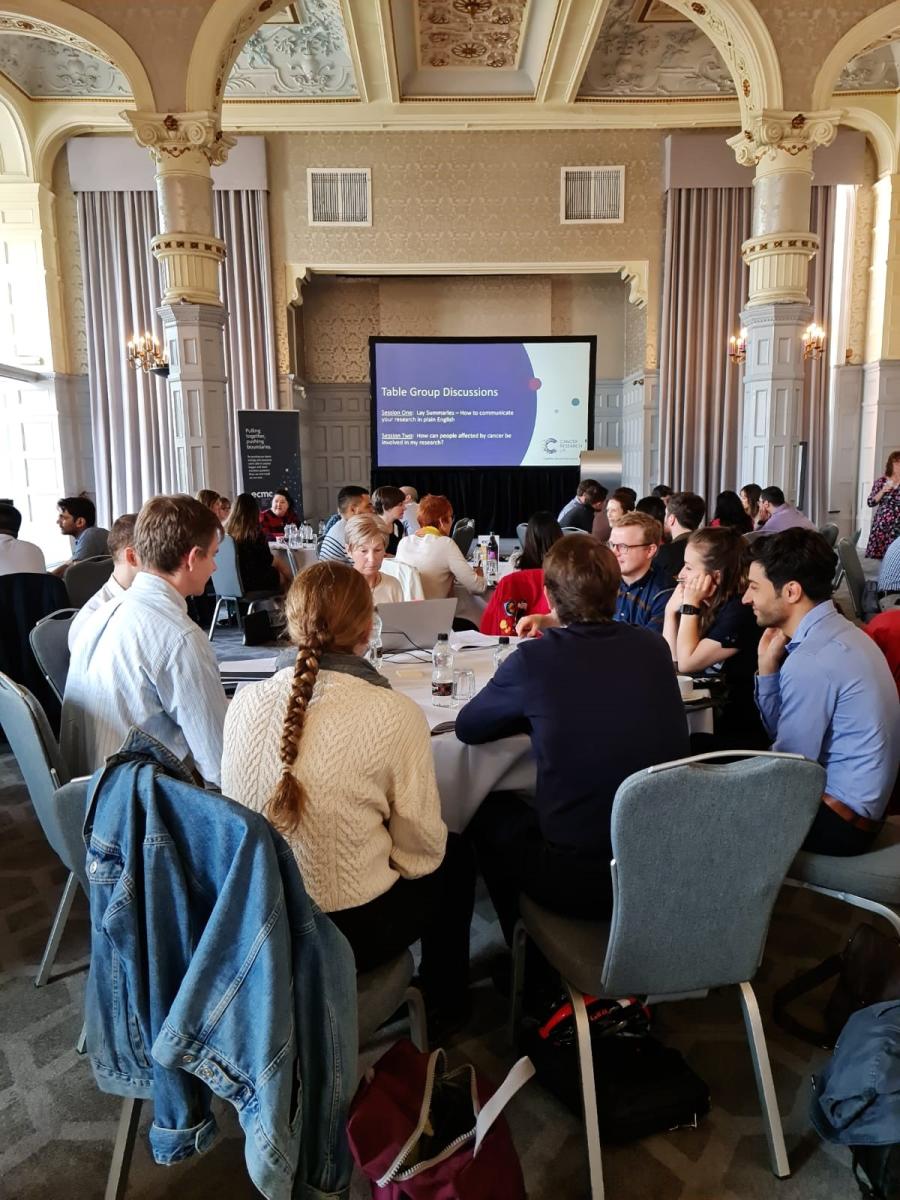 Last month (May-22), we held the 9th annual Junior Investigator Network Group (JING): Training the Next Generation event. Following last year's event which had been held online due to the COVID pandemic we were excited to get back to holding this key event in person. Over 100 people from across the ECMC network came to the two-day residential meeting in Sheffield, to learn more about early-phase trial design.
JING supports junior investigators across the ECMC network from early in their career right through to becoming independent researchers. This event brings together trainees from clinical and non-clinical disciplines giving them the opportunity to network with, and learn from, experienced members of faculty and each other.
"Great venue, engaged senior faculty. Best conference I have been to since before COVID and maybe even ever." said one of the attendees.
Day one included presentations on topics including liquid biopsies, use of digital in trials, how omics can be used to inform clinical trial design and NICE & research design. Day two kicked-off with a session on involving people affected by cancer in research which was run by the Cancer Research UK Involvement Team. The rest of the day was spent in small groups where trainees presented their study ideas and received feedback and input from faculty members and their peers.
Trainees really appreciated the opportunity for networking and smaller group discussion. "I find the breakout groups discussion very useful and provide opportunities to interact with other participants." 
Thank you to all who attended and contributed to this meeting. 
Find out more about
JING
.