Spotlight Interview - Fiona Thomson, Glasgow ECMC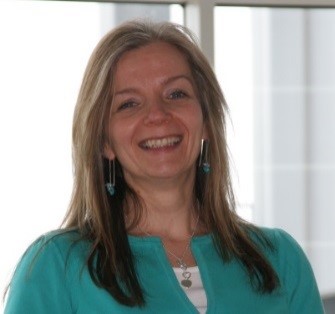 Dr Fiona Thomson is leaving Glasgow ECMC for a new role with AstraZenca. Here Fiona shares her thoughts on the ECMC network and working in both industry and academic.
Can you tell us a little bit about your background and how you came to be the Director of the ECMC Translational Sciences Laboratory at the University of Glasgow? 
I studied pharmacology at uni, and I've always been motivated by research that results in the development of new therapeutics. That led me to follow a career in the pharma industry. I spent about 15 years in various pharma companies (Organon, Schering-Plough and Merck/MSD), working on CNS disorders. I was lucky enough to lead drug discovery projects and oversee drug candidates through IND-enabling studies all the way to Ph II.  Translational clinical research in neuro is especially tricky and I was fascinated by the translational biomarker strategies that my colleagues in Merck oncology were pursuing for the pembro programme. I had been hankering for a fresh challenge and Jeff (Evans) convinced me that opportunity to build the translational pharmacology lab capabilities at the Glasgow ECMC was too good to pass over!
What has been the highlight of your time at the University of Glasgow?
Too many highlights to choose from. If I had to choose one, I guess it would be my lab being selected as a biomarker hub for CRUK's Centre for Drug Development. It's been fun building closer collaboration with CDD scientists and working on CDD trials as one of their laboratory partners. 
What do you see as the strengths of the ECMC network?
As someone who had no prior experience in cancer clinical research, I had no idea of what the ECMC network was about until I moved to Glasgow. Suffice to say, I was completely blown away by what the ECMC does. The breadth of clinical and scientific expertise, the ability to leverage a UK-wide network to deliver cutting-edge clinical research, the commitment towards the development of the next-generation of investigators…. I could go on… 
You've worked in both industry and academic: what are the main differences between the two sectors and why do you think that it's important that we work together (if you do)? 
There are more similarities than differences and the development of new therapies is very much dependent upon pharma and academia working in close partnership. Academia is really good at developing the science around possible therapeutic targets and mechanisms. Pharma is really good at developing high quality molecules for the most promising drug targets and proving the knowledge and capacity to enable FIH studies and beyond. One of the main differences is that pharma will only pursue those projects that fit with the overall business strategy.  We often hear about pharma stopping programmes for 'strategic reasons', even though the science could be top-notch. However, that can be an opportunity for academics to create some value in 'parked' molecules via investigator led studies, for example. 
Can you tell us about your new role and what you're most excited about?
My new role is at Astrazeneca and I'll be leading drug discovery projects in neuroscience. Back to where I started! Neuro isn't a core area for AZ and the group is small and therefore has a very entrepreneurial feel to it. I'm excited about my return to neuro drug discovery but I'm also looking forward to applying the knowledge that I've gained working in cancer experimental medicine these last 6 years.